3M Adjustable Notebook Platform
Start Page Content.
MSRP
Contact vendor
Function
Supports notebook computer in a more ergonomically correct position for the user.
Features
Keeps wrist in a more neutral position while elevating display panel to a comfortable viewing height. Tilt adjustment from 1.75 in. to 2.5 in. Non - slip surface and base. Integrated mousing area with gel wrist rest. Cord management system and handle for portability.
Vendors
---
More in this product category: Workstation accessory
Vertical Mount CPU Holder
Vendor: Fox Bay Industries Inc.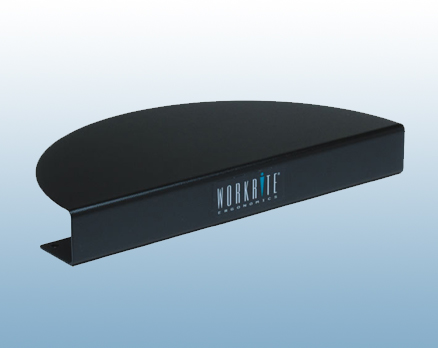 Compact Diagonal Plate, Black
Vendor: North Coast Medical Inc.
Nova Flat Panel Retrofit Kit
Vendor: Office Organix