10.1X/36.4D Raylite Illuminated Magnifier Xenon Electric
Start Page Content.
Short Description
10.1X Raylite illuminated electric magnifier with Xenon 4V bulb. Lens measures 1.3".
Vendors
---
More in this product category: Magnifier - handheld / pocket illuminated
5X Round Acrylic Illuminated Magnifier
Vendor: Independent Living Aids Inc. (ILA)
Travel Magnifier And Emergency Flashlight
Vendor: LS&S, LLC.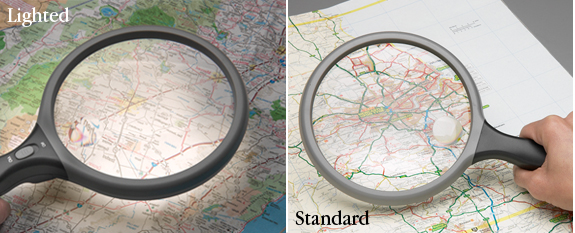 SuprVision Lighted Magnifier
Vendor: North Coast Medical Inc.