Hygienic Backless Shower Chair
Start Page Content.
Short Description
The seat of this Hygienic Shower Chair is made of blow molded high impact polyethylene, and is completely closed. Water cannot get trapped inside the seat. The large 16" x 15" seat has a generous cutaway to allow for easy and thorough cleaning of the perineal area. Height adjusts from 15" to 19". Ships disassembled.
Vendors
---
More in this product category: Chair - bath / shower / commode
Invacare Shower Chair - Mobile Commode
Vendor: Sportaid.com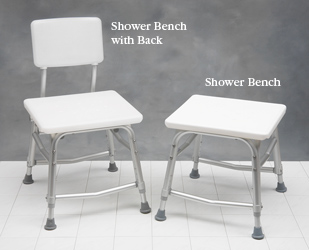 Norco Bariatric Shower Bench
Vendor: North Coast Medical Inc.
Savannah Bath Seat
Vendor: Performance Health