Perceptual Motor Trainer
Start Page Content.
MSRP
$59.99
Function
Promotes hand / eye coordination and handwriting skills.
Features
Tape design to pad. Device stores path and buzzes and lights up when child's pencil (attached by wire) strays from this path.
Requirements
2 AA batteries (included).
Vendors
---
More in this product category: Writing aid
Writing Essentials
Vendor: Anything Left-Handed
Page Fold-Over Letter Writing Guide with Wide Spaces
Vendor: Maxi-Aids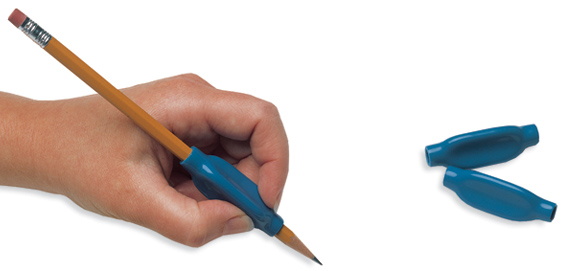 Writing Grips (30)
Vendor: North Coast Medical Inc.