Abilitations FluffChair
Start Page Content.
MSRP
$168.99 - $370.99
Function
Provides comfortable seating and tactile stimulation.
Features
Tough cleanable fabric filled with foam beads. Made of flame retardant PVC. 18 oz and 45 in. diameter.
Options
Available in three colors: Blue, red, or yellow.
Vendors
---
More in this product category: Chair
Transition Chair
Vendor: TherAdapt Products Inc.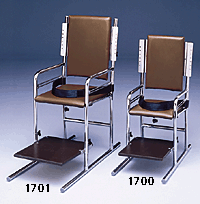 Multi-Use Classroom Chair (Adolescent)
Vendor: Bailey Manufacturing Company
Tilt and Recline Chair
Vendor: Achievement Products