Signature Guide (C6)
Start Page Content.
MSRP
$.95
Function
Provides tactile guidance to write on one line.
Features
Black plastic template sits on top of paper and allows person to write only in the signature-sized cut-out. Measures: 3-1/4 x 2 inches, with 5/8 inch opening.
Vendors
---
More in this product category: Writing aid
The Pencil Grip 3-Pack
Vendor: Maxi-Aids
Ferby Beginner Triangular Pencils - Set of 12
Vendor: Achievement Products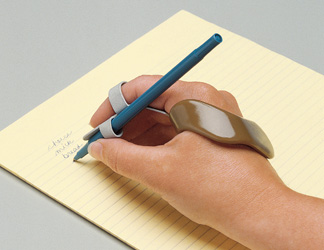 Wanchik's Writer #3,Right Large
Vendor: North Coast Medical Inc.