Wedge Cup
Start Page Content.
MSRP
Contact vendor
Short Description
The Wedge Cup will help patients with dysphagia and progressive neurogenic disease, head and neck cancer patients with impaired tongue function, patients with decreased range of motion of the neck, patients with increased risk of aspiration when the head is tilted back for swallow, and patients with oral motor weakness that has impaired their ability to drink from a standard cup. Wedge Cup is designed with a fully adjustable flow control that regulates the continuous output of liquids - from normal flow to greatly reduced delivery, allowing the patient to comfortably and easily drink at their own pace.
Function
- Helps anyone who has difficulty drinking from standard cup
- Great for dysphagia, impaired tongue function, limited neck mobility
- Adjustable flow control regulates output of liquids
- Allows patient to drink at their own pace
Vendors
---
More in this product category: Drinking aid
Thumbs-Up Cup
Vendor: Performance Health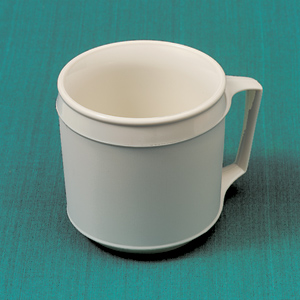 Snorkel Lids (6)
Vendor: North Coast Medical Inc.
Healthflow Sipping Cup
Vendor: Nasco Specialty Education